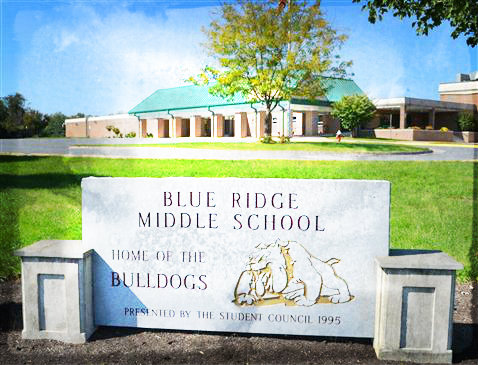 Blue Ridge Middle School's Cyberpatriot teams had their first meeting this past week. The kids walked in with grins on their faces, and could hardly contain their enthusiasm as we explained the competition. They would forms teams of two to six students; and compete in a monthly, six-hour round to secure computer images. They were advised that their most important asset would be their ability to teach themselves the necessary skills.
Their response?
They just couldn't believe they were allowed to use Google.
For several months, Samuel Hamblin and I had anticipated that first meeting. It all started when we decided that Blue Ridge students should have the same opportunities we do in high school. So this past summer, we reached out to the administration at Blue Ridge to make Cyberpatriot an official club. They had never heard of it before, but were excited when we explained that it is a national cybersecurity competition run by the AFA, with a special division for middle school students.
There were fees involved, but the Parent-Teacher Association at Blue Ridge was more than happy to support a Computer Science club. We were even able to waive the fee for our all-girls team.
With the go-ahead from the principal at Blue Ridge, Samuel and I pulled together a curriculum based on our notes from the high school competition. Our plan included lessons on Windows, Ubuntu, GUI versus CLI, Cyberpatriot's forensics questions, teamwork and specialization, and our personal tips and tricks.
In particular, we framed the Windows and Ubuntu lessons around the security measures that had earned points for our team in previous years. In general terms, the topics were user account management, password management, preventative security measures, updates, and removal of prohibited files and malware.
Now that we've had our first meeting, we understand how much these middle schoolers needed an outlet beyond the scope of what Blue Ridge could offer. We are excited to be the ones to bridge that gap, and we hope to find others willing to be mentors in our place next year.
Emily Haggard and Samuel Hamblin are seniors at Loudoun Valley High School. After several years participating in Computer Science courses and Cyberpatriot, their teacher, Rodney Snyder, connected them with an IT internship at American Public University System.