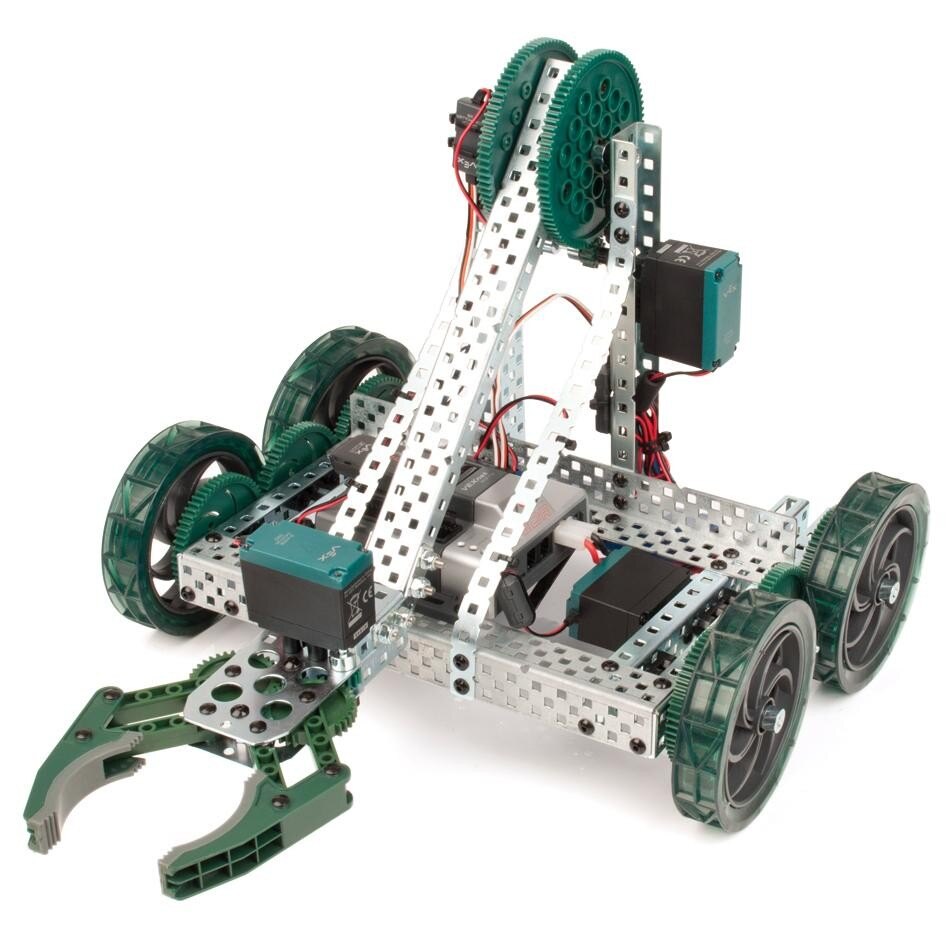 For several years Blue Ridge Middle School has had an active Vex Robotics group consisting of several teams who participate in several regional competitions.
Vex Robotics is a nationwide organization that sells robotics kits, provides curriculum, and organizes a nationwide ladder of competitions. Blue Ridge has three robotics kits and a track record of doing pretty well… Last year one of the Blue Ridge teams made it to the regional semi-finals!
Loudoun has a very active VEX Robotics culture, and LoudounCode is looking forward to participating. Perhaps we can meet many other parents who would like to cooperate with our non-profit efforts.