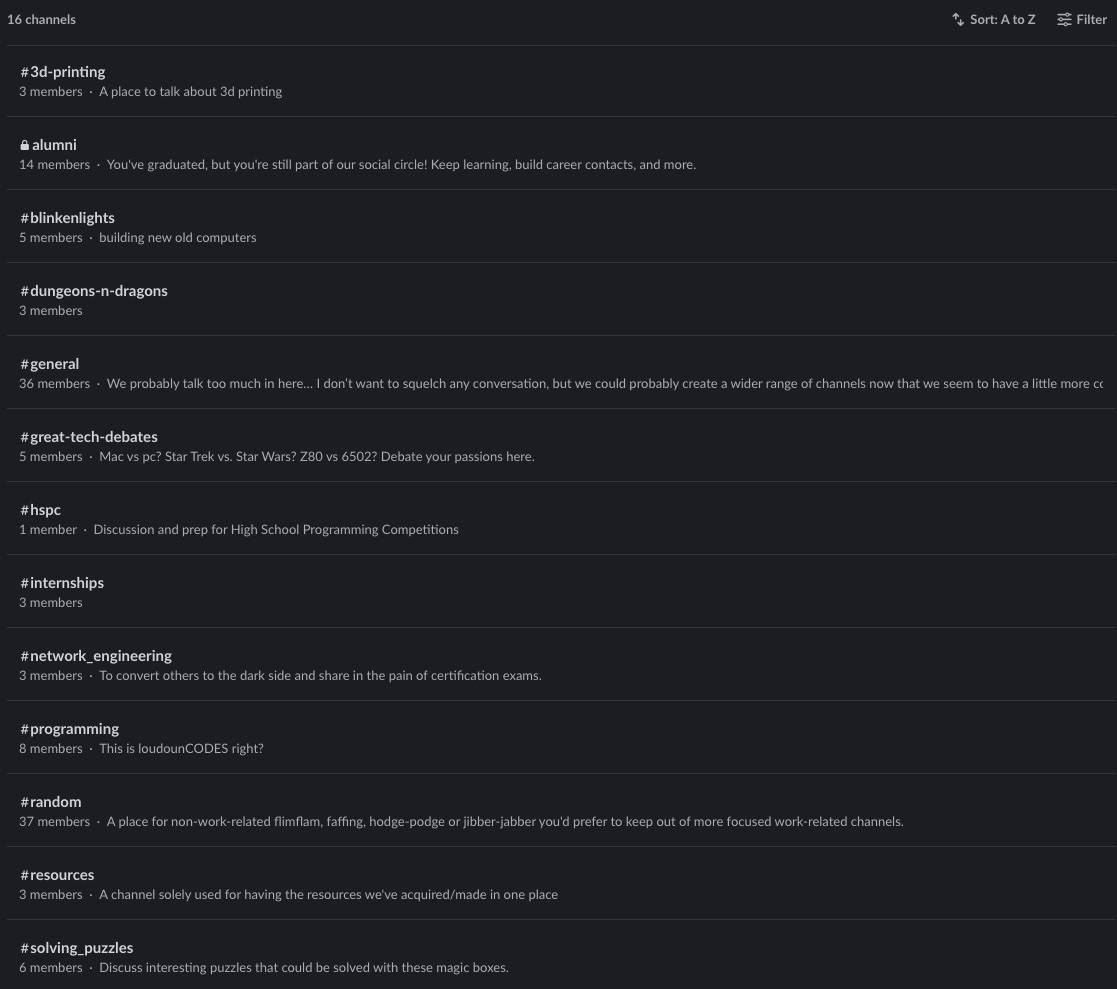 Did you know LoudounCodes has a private Slack?
Slack is a tool used by businesses and individuals as a kind-of inter-office water cooler chat. Many remote-working companies use it as a primary tool for communication!
We set up this slack account in 2016, but it has seen relatively little use in recent years. With the social distancing and remote learning we are all experiencing during the Covid-19 crisis, it has come back to life!
We have students, teachers, parents, alumni, and TEALS volunteers having conversations about general programming, curruculum, competitions, careers, 3D printing, hardware, and pretty much anything else you'd like to discuss.
Most of the conversation to date is with students from Loudoun Valley, but all Loudoun students (at least high school age… sorry!), teachers, parents, and alumni are welcome. The more the merrier, just bring your favorite topics!
For an invitation, please contact our Director, David Bock with the subject line "LoudounCode Slack Invite Request", describing your connection to computer science at a Loudoun County high school.